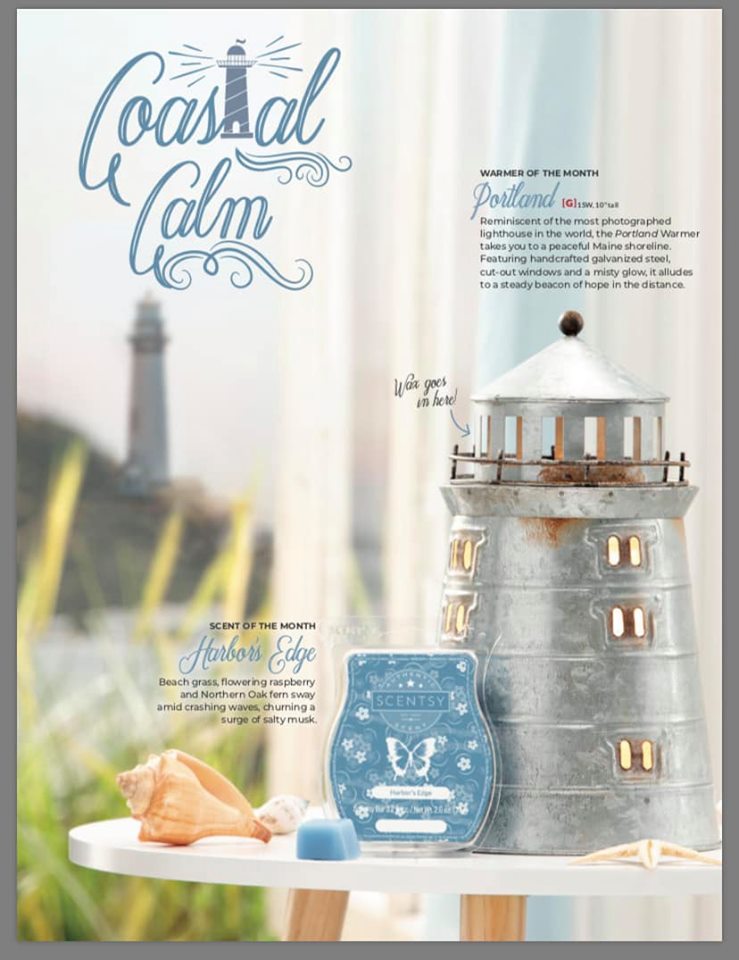 Scentsy Fanatics
I am so excited for the August Warmer of the Month , Not only is the warmer a Lighthouse , but it is reminiscent of the Portland HeadLight, Lighthouse in Cape Elizabeth, ME . The Most Photographed Lighthouse in the World
"PORTLAND WARMER " is Reminiscent of the most photographed lighthouse in the world, the Portland Warmer takes you to a peaceful Maine shoreline. Featuring handcrafted galvanized steel, cut-out windows and a misty glow, it alludes to a steady beacon of hope in the distance.
Commissioned by George Washington and built in 1791, the Portland Head Light (technically located in Cape Elizabeth) may be the most-photographed lighthouse in the United States. As beautiful as it is historic, this beacon of safety perches on craggy rock, surrounded by whitewashed structures – a perfect panorama of seaside New England.
The Portland Warmer is paired with the scent "Harbors Edge" Beach grass, flowering raspberry and Northern Oak fern sway amid crashing waves, churning a surge of salty musk. This is a must have for the seamen with in you
This warmer and scent will be available on August 1st. As always Warmer of the month are while supplies last , Pre-Order yours now

Talk Soon
Jacqui
The most Photographed Lighthouse in the world is now a Scentsy Warmer