The newest Scentsy category is PAWS-itively amazing!
Because your best friends deserve the best, and you deserve fragrant cuddles, we've created our new Scentsy Pets line of products!
We're so excited about this new category that we're not waiting until the Fall/Winter 2019 Catalog goes live to make these products available to you! This means you can purchase any of our Scentsy Pets products on your Workstation and Personal Website (PWS) starting Aug. 19.
Get ready to howl and meow about these ultra-gentle, uber-effective new products: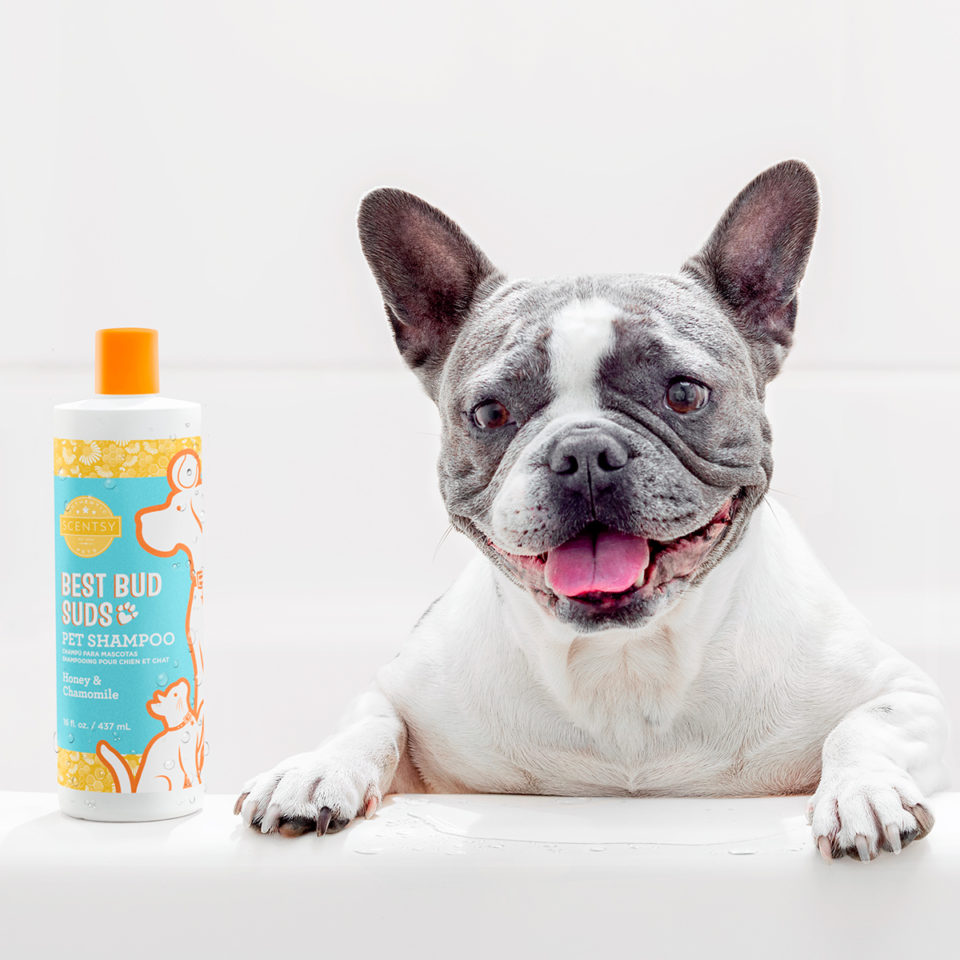 Best Bud Suds
Pet Shampoo, $15
Suds up! This sulfate-free, moisturizing shampoo includes aloe, sunflower oil and colloidal oatmeal to gently cleanse and condition your pet, while hydrating dry, itchy skin. Infused with a touch of Scentsy fragrance to leave your furry friend smelling fresh.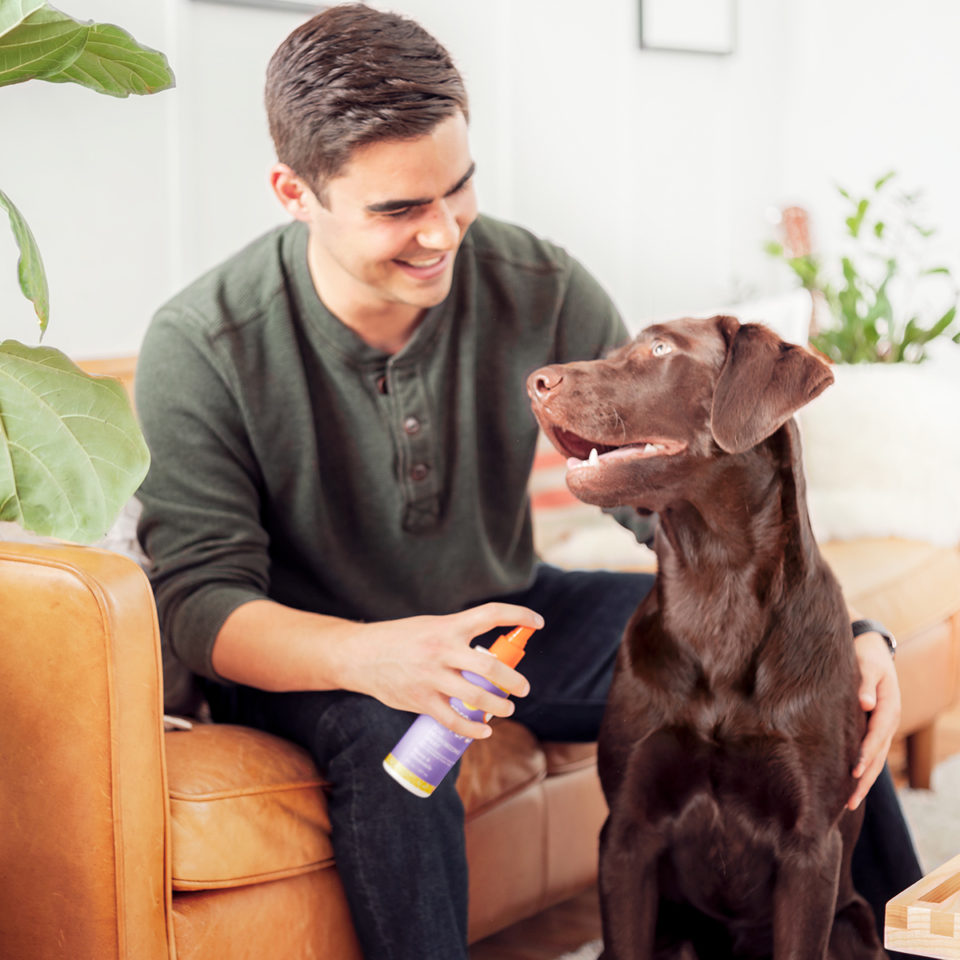 Freshen Up Pup
Dog Deodorizing Spray, $10
Does your doggie need to de-stink? Use this odor neutralizing spray in between baths to conquer those pee-yew moments with a burst of Scentsy fragrance. Infused with aloe, colloidal oatmeal and sunflower oil to condition the coat and skin.
No Knot Spot
Dog Detangling Spray, $10
Polished pups unite! This mat-busting spray easily removes tangles and keeps dogs looking dapper (and smelling fresh), while aloe, sunflower oil and colloidal oatmeal condition the coat and skin.
All Scentsy Pets products are available in three mild, pet-friendly fragrances that are exclusive to the Pets line:
Oatmeal & Aloe: This mellow mix of oatmeal, aloe and delicate almond blossom will soothe the senses (and the soul).
Honey & Chamomile: Honey and vanilla brighten up chamomile for a fragrance that's as sweet as a sunny day.
Orange Zest & Nectar: Tangy orange zest and sweet nectar are softened by subtle waves of white grain.
Check out the training videos below to learn more about these new products, and get all your questions answered in our Pets FAQ. Be sure to visit the Marketing tab of your Workstation for promotional images you can share with your customers now. Starting Aug. 1, promotional tools such as postcards, Scented Stickers and brochures will be available at Scentsy Success.
Scentsy Pets products will also be eligible for Scentsy Club. If you want to receive these great new products on a regular basis, you can add them to a Scentsy Club subscription starting Aug. 19. Now that's something to wag your tail about!
Scentsy Pets FAQ  coming soon
Introducing Scentsy Pets!